What is Cloud Computing and its Benefits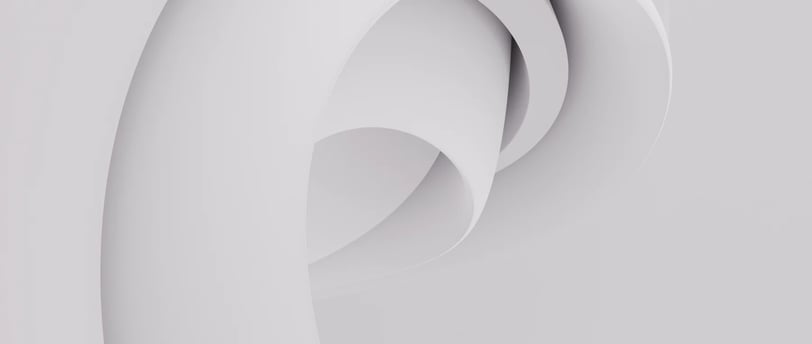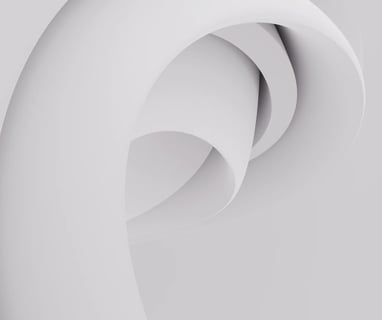 Cloud computing is around for nearly 20 years. But the fact is despite having a large influence on business efficiencies, cost-benefits, and competitive advantages, many business communities still operate without it. According to the reports of International Data Group, around 69% of the businesses are using cloud technology and the rest 31% are still in doubt whether to use it or not. Therefore, in the following article, we are going to see what is cloud computing and its benefits.
To understand better, cloud computing is that computing network that is entirely based on the internet. In the past, people used to run different applications or programs from the software available on a different server or computer. But after the evolution of cloud computing, they can easily access all the softwares through the internet. If we see our daily life there are numerous examples where we take the help of cloud computing from posting anything on social media to checking your account balance. To be more simple, cloud computing is the passage of computing services like cloud data store, servers, networking, intelligence, etc over the internet.
How To Select The Right Cloud Platform?
The factors upon which the selection of the right cloud platform should be based, are your technical and business requirements. You should keep in mind the features, applications integration, and the budget while selecting the platform for yourself. Your decision should be based on the basis of features and opportunities they offer to reach your target.
Here is the comparison of some best cloud hosting services-
Amazon Web Services - AWS
Amazon Web Services are one of the most comprehensive cloud platforms in the world. It is mostly used by everyone all over the globe. Some of its main features like AR and VR, blockchain, customer satisfaction, machine learning, IoT, etc make it a better version of all the cloud computing services. It provides all the functionalities that are necessary for the developers.
Some of the outstanding features that make it stand out best are-
Mobile-Friendly Access - It features AWS Mobile Hub that allows the developing, testing, and monitoring of mobile apps. It also provides the feature of AWS Mobile SDK to access S3, DynamoDB, and Lambda.

Storage - If you are looking for good data backup and analysis, then you can use Amazon Simple Storage Service and if you are looking for a long-term reliable service, then you can use Amazon Glacier.

Databases - There are no issues in the databases of AWS because they are maintained by Amazon Services. You should select the right database according to your needs.
Advantages and Disadvantages
There are no doubts AWS offers numerous services from the database and good storage to developer tools and enterprise applications with all over 175 services. They have been in the field of cloud hosting services for the last 14 years. They offer global coverage and a secured network for maintaining the privacy of applications or softwares.
Apart from the advantages, the major drawback of AWS is their workers require more training in maintaining the AWS ecosystem. They also need to work more on their set up compared to other services. Its biggest drawback is the absence of the "hybrid cloud" solution.
Microsoft Azure
Microsoft provides almost the same features as that of AWS. Apart from those, some features are beneficial for the business purpose and are not present in AWS. Azure allows us to install and manage virtual machines on its platform. The speed provided by Azure in processing and computing the things are extremely fast and reliable. Some of its main features are
Data Resiliency - Your data is highly secured on Azure cloud storage as they store them on Microsoft data centers. Azure automatically makes three copies of your data, in case there are issues with anyone, you can still access from other two.

Data Security - Your data in the Azure cloud is encrypted in multiple ways, therefore, it is highly secured. They use Storage-side Encryption which allows 256-bit AES encryption. They also provide customers with their own keys for encryption.

Capacity Management - The data is stored in high-quality SSD, HDD, or cloud storage that is automated by Microsoft. They also have the compression features which are necessary for usage optimization.
Advantages and Disadvantages
Microsoft Azure is highly targeted by new customers because of its high discounts. Apart from this, they highly focus on providing hybrid cloud setups that are required by large enterprises. Moreover, if you are using its other services like .NET then you can easily integrate with the existing framework. These are the main reasons why people after selecting Azure cannot leave it.
There are some drawbacks of Azure like it provides the best options for Microsoft users but is limited for other operating systems. On the other side, AWS offers various benefits for all the operating systems.
Google Cloud Services
Google Cloud Platform is being recently launched by Google after Azure and AWS. It is best for the Windows server version and also offers some great features for Linux developers and mobile app developers. Google cloud services are highly advisable for mobile developers as they can create an app without managing the server, in an agile manner. Its features include-
Cloud Storage - Google services offers the best data storage feature because of its super-fast disks and high object storage. Some of the big technologies like Hadoop and Big Table, introduced by Google along with Big Query are completely supported. Also, if you are keen on working with machine learning or Big Data analytics, Google Cloud services will be an excellent option for you.

Cloud Functions - You will be offered with a super fast platform on Google allowing you to build event-based microservices. Without the help of developer resource management, you can easily trigger all the functions.

Compute - Like Microsoft Azure and Amazon Web Services, Google Cloud also allows users to launch VMs. However, what makes it better is it doesn't require pre-warning like other service providers.
Advantages and Disadvantages
Although Google is new in this market, then too it has a huge number of customers because of its viable IaaS platform. Because of its instinctive simplicity and user-friendly interface, it comes out the best of all three. It offers Big Data analytics and Machine Learning applications to their customers so that they can easily expertise from within their cloud services. They give the leverage to enjoy high-quality networking, storage, and computing. And at last, it is highly beneficial for the mobile app projects.
Aside from numerous benefits, one of its major drawbacks is Google Cloud Service is a B2C (Business-To-Consumer) business model, and therefore, many users find it difficult to work on their cloud services. Since it is the newest among its competitors, it has the least mature concerning offerings variety.
Should We Switch To Cloud Computing
Cloud Computing works on the same principle as web-based email clients, allowing all the users to access full features of the files without storing them on their computers. Gmail, Google Drive, Facebook, or Instagram, all these work on the principle of cloud computing. If you are uploading anything on your Instagram, it gets stored in the cloud-hosted server for accessing it later. And as you know apart from personal use, these social media handles have a key role in expanding someone's business. Hence, it becomes necessary for them to use these cloud servers for better security and network connection.
According to some reports, 90% of businesses in the United Kingdom are taking the benefits of cloud computing. It is because of the various advantages of cloud computing that it possesses. Apart from improving the cash flow and increasing the work efficiency, there are numerous other benefits-
Effective Costs
Like other business services, Cloud Computing requires no huge costs of hardware. You can simply enjoy the services based upon the subscription plan you purchased.
24 × 7 Uptime
Almost all the cloud hosting services are truly reliable in their services and offer an uptime of 99.9%. The users are free to access the services from their homes or offices.
All over Functioning
The main advantage of cloud computing is it allows you to work from anywhere all around the globe as long as you are connected to the internet. It functions well with mobile applications also.
Automatic Updates
The softwares are regularly being updated through the server suppliers, therefore, there is no need to worry about security issues and the maintenance system.
Security
If your data is lost from your computer, then it can easily be accessed back from the cloud storage. You will experience a great security system even if your data has been lost.
Carbon Footprint
There is a big role of cloud computing in reducing the carbon footprints from organizations. They use exactly that amount of resources whatever is required, therefore, no waste of unnecessary resources and energy.
Future of Cloud Computing
Although many businesses have been transferred to cloud computing, still it is at a relatively early stage of adoption. Most of the companies are still in the state of thinking about how and when to move. Some sources state that till now only 10% of the workloads have actually been moved to the cloud computing services. Transferring their business to cloud services can actually help the companies to rethink and accelerate their plans. The world is moving towards digital transformation and cloud computing services are one of the major beginnings for this.
So, I believe you have got a complete knowledge of what is cloud computing and its benefits. Now it is up to you whether you want to be the part of the change by moving your business to a digital platform to grow vast or be in the same situation.
Learn from Best Cloud Computing Training in Vizag
Advantages of Using AWS (Amazon Web Services)